This unique twist on tacos is not only pretty, but the crescent dough crust on this taco pie gives it an amazing and unexpected flavor. The crust adds a sweet and buttery gusto that makes it one of my family's favorite dishes! The great thing about this easy recipe is that you can really customize it to your own taste (add jalapeños, refried beans, or any of your other favorite traditional taco ingredients), and the corn chips give it that nice crunchy texture you would expect from a  taco.
It is so quick and easy, the video pretty much explains it all in less than 45 seconds! And if you're anything like me, if it's not easy, the chances of it actually getting made are about zero to none.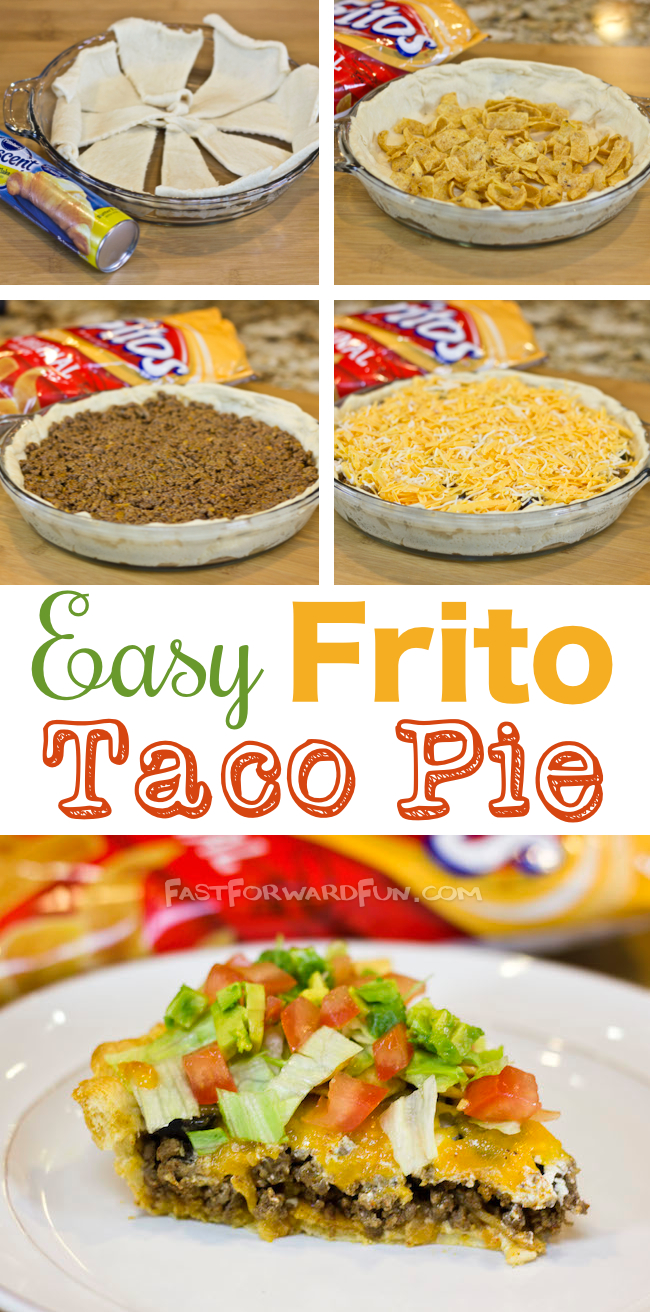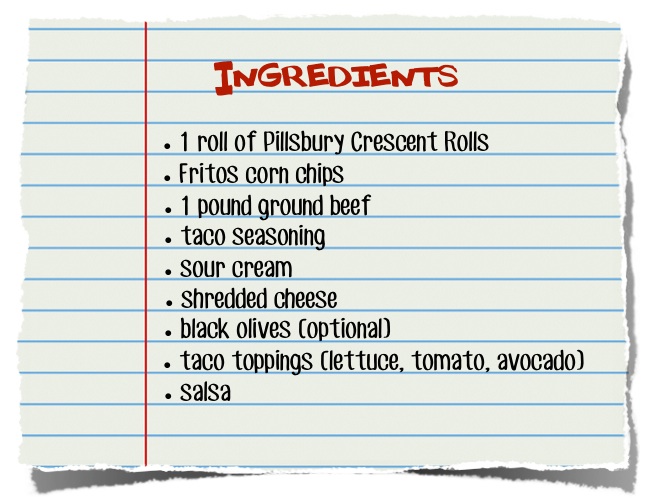 1. Prepare 1 pound of ground beef with taco seasoning according to the package directions. Prep all of your toppings (lettuce, tomato, avocado, etc.) ahead of time.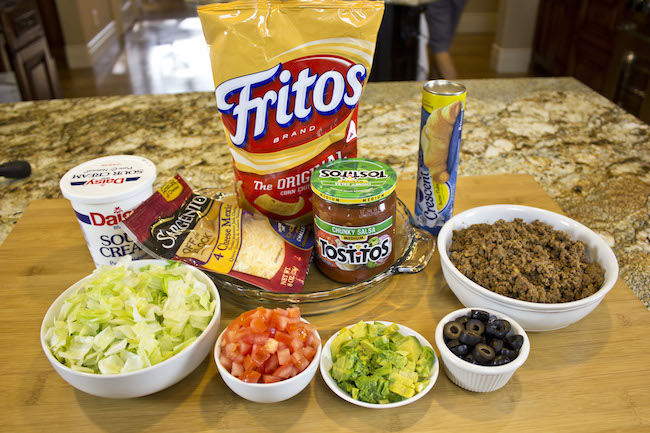 2. Place all of your crescent roll triangles in a pie dish with the tips in the center and short edges on the outer edge of the dish.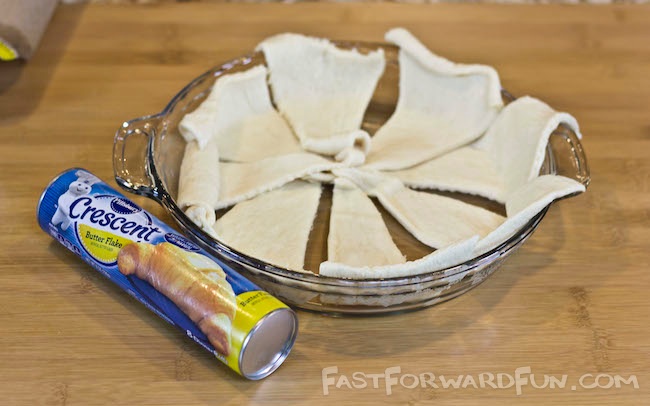 3. Use your fingers to mold the triangles together into a pie crust.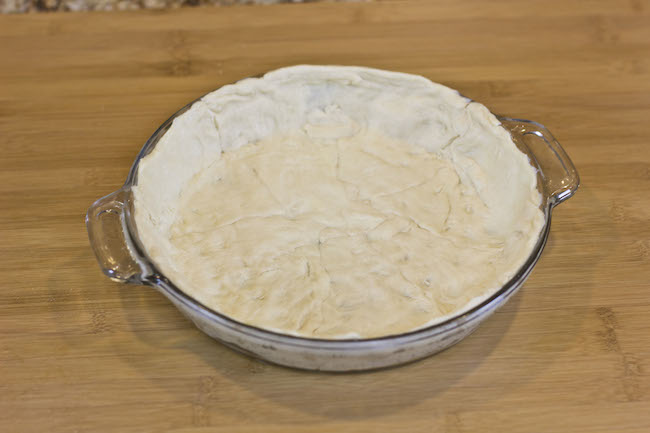 4. Place a couple of handfuls of corn chips (about 1 1/2 cups) on top of the crust.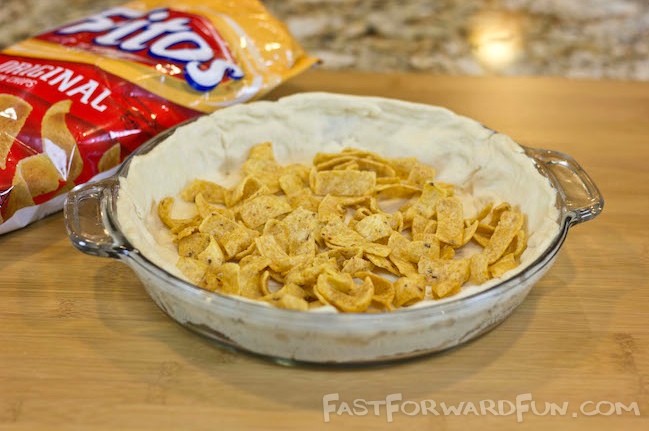 5. Layer on your seasoned ground beef.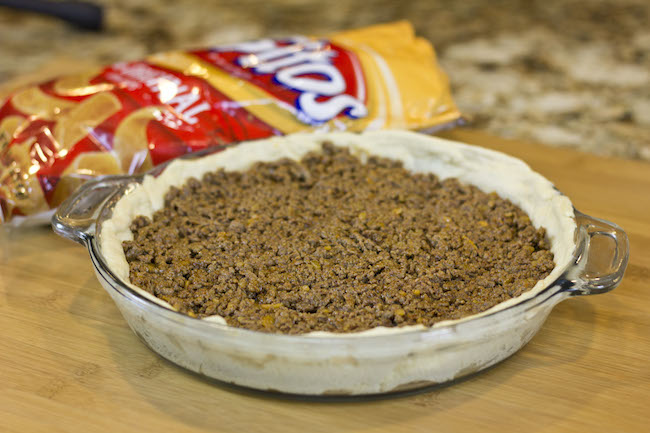 6. Spread on a layer of sour cream with a spoon, and then top with olives (optional). If you like spicy, you could also add in a few jalapeños.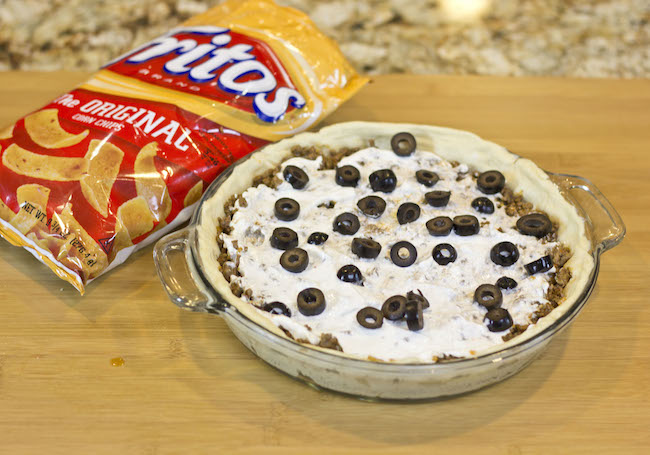 7. Top with 1 or more cups of shredded cheese (I used a four cheese blend).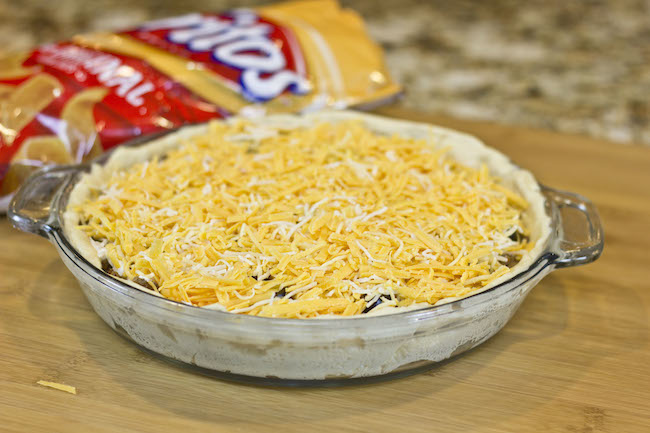 8. Drink a beer (optional).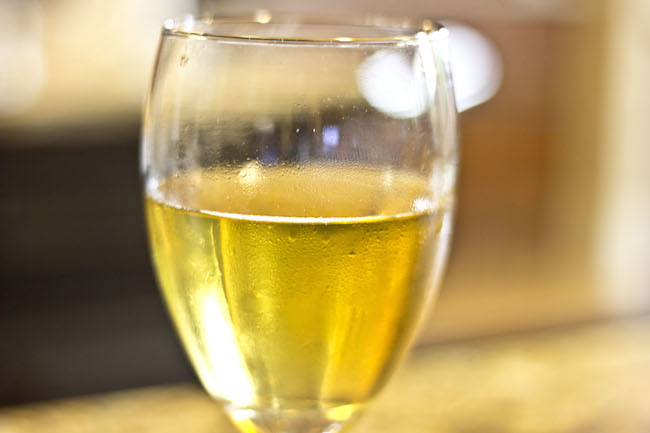 9. Bake for 20-25 minutes in a 350 degree oven.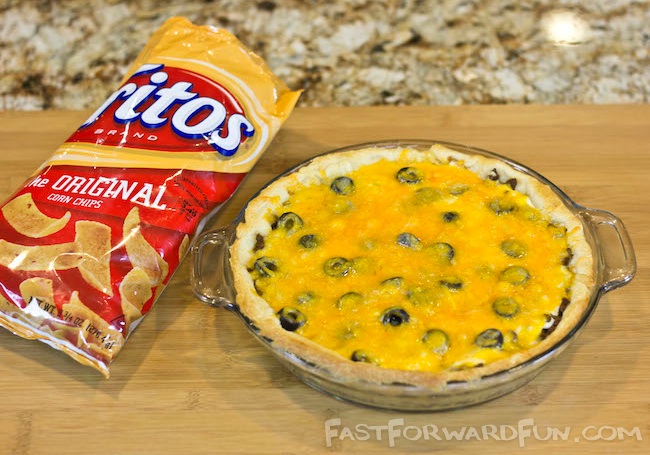 10. If you want pretty pie slices, wait about 10 minutes before slicing and serving, otherwise it just kind of falls apart. Top with more Fritos and fresh veggies (lettuce, tomato, avocado, salsa, etc.) and enjoy!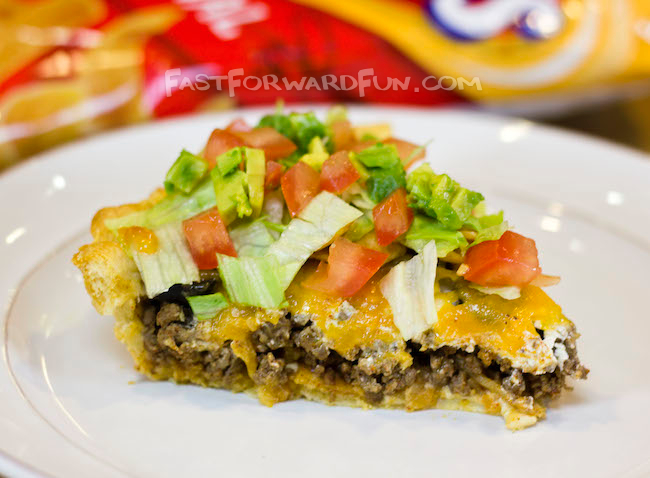 This turned out to be one of my family's favorite meals! The crescent pastry crust gave it a unique, sweet flavor that was surprisingly delicious. I would definitely recommend this easy twist on tacos to anyone who loves fast, easy and family pleasing meals!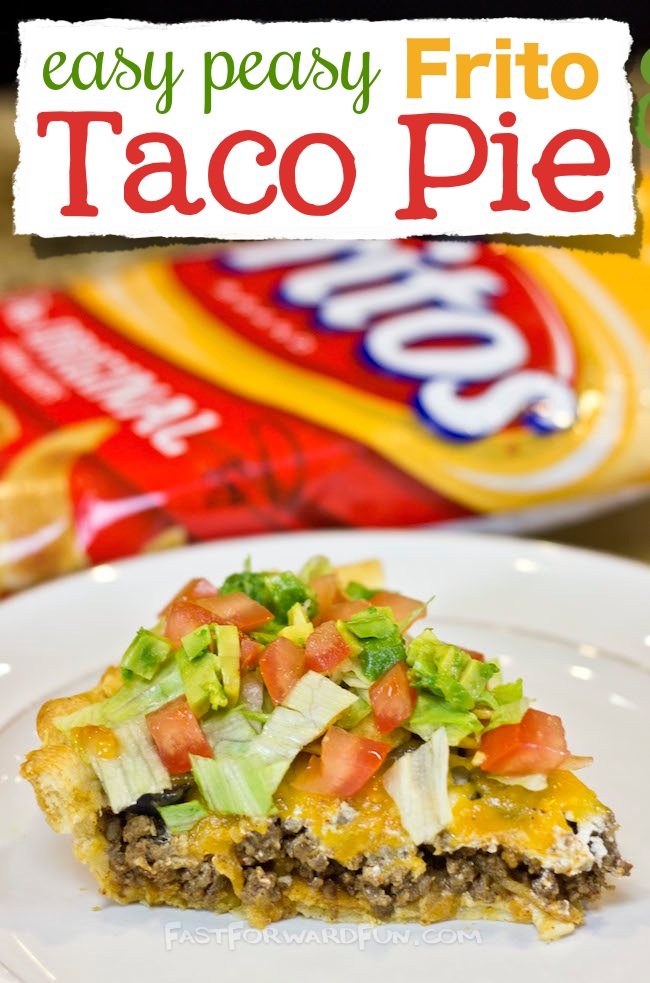 Easy Frito Taco Pie with a Crescent Dough Crust. YUM is an understatement. >>>>> http://www.fastforwardfun.com/frito-taco-pie/

Posted by Fast Forward Fun on Tuesday, September 8, 2015