To me, watermelon is like candy! I can't get enough of him it. It's unfortunate that he takes up a quarter of the space in my fridge, but that juicy flesh is totally worth the lost space. If only I knew of an easy and quick way to slice him up to serve all of my friends…. Oh, wait, I do!
The best part about this watermelon cutting tip is that it makes a ton of small portions that are perfect for little fingers. In fact, just keep the watermelon on a tray or board exactly how to you cut it, and the edible part stays covered and safe.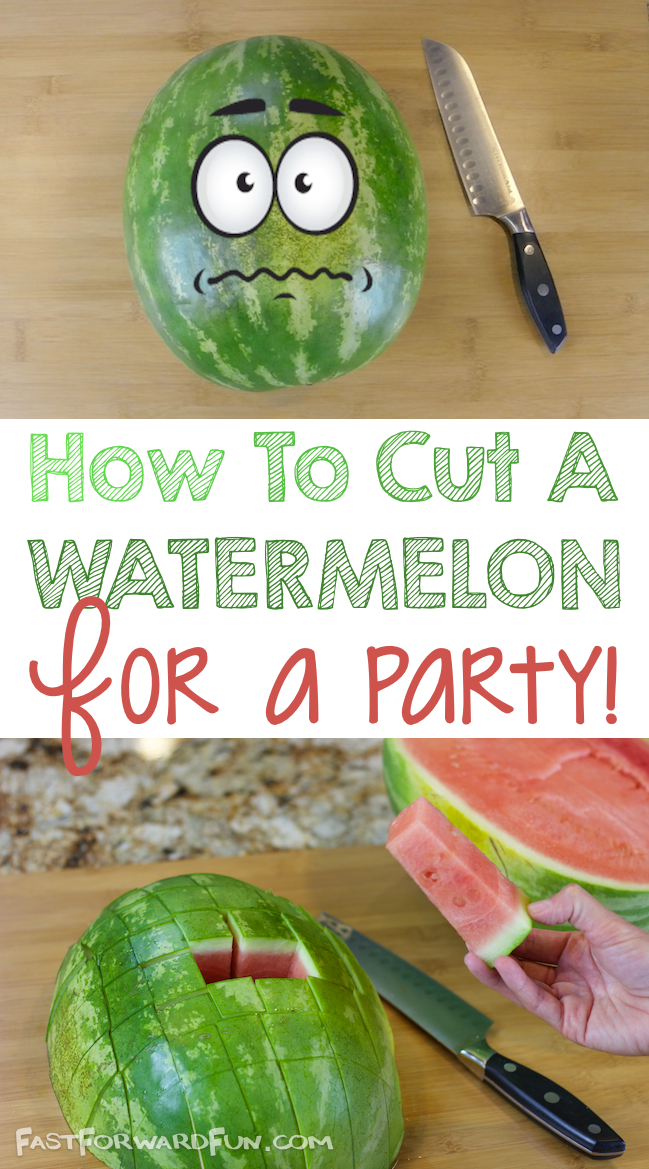 Watch the short video below to see the easy instructions (less than 30 seconds)! Although the picture here is pretty explanatory in itself, you're basically going to cut the watermelon into strips, turn, and then cut more strips in the opposite direction. This makes the perfect, finger-size pieces! AND…. you'll impress all of your friends at the next party, picnic or potluck with your new knife skills.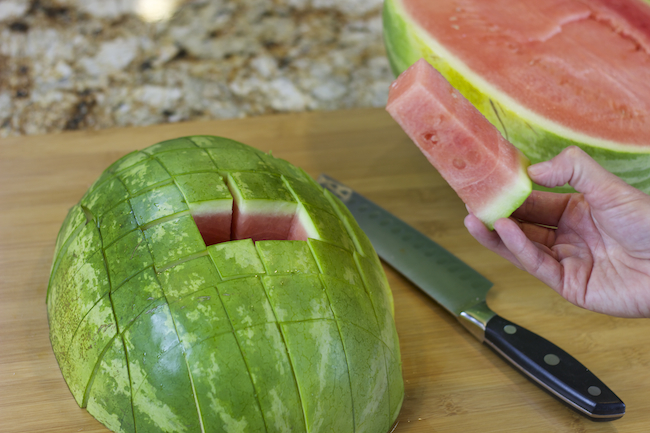 Poor Walter. It's not our fault you taste so good.
******disclaimer******** One watermelon was hurt in the making of this post.